See our new sections Memories, Our Members and Blast from the Past. Our Newsletters for March, April, May June and July are also now available online. For easier navigation you can also link directly to all sections of this site from here. Finally, use the link below to bypass Latest News and see links to other sections of this page

Latest News

A MESSAGE FROM Probus Club of Locksheath's PRESIDENT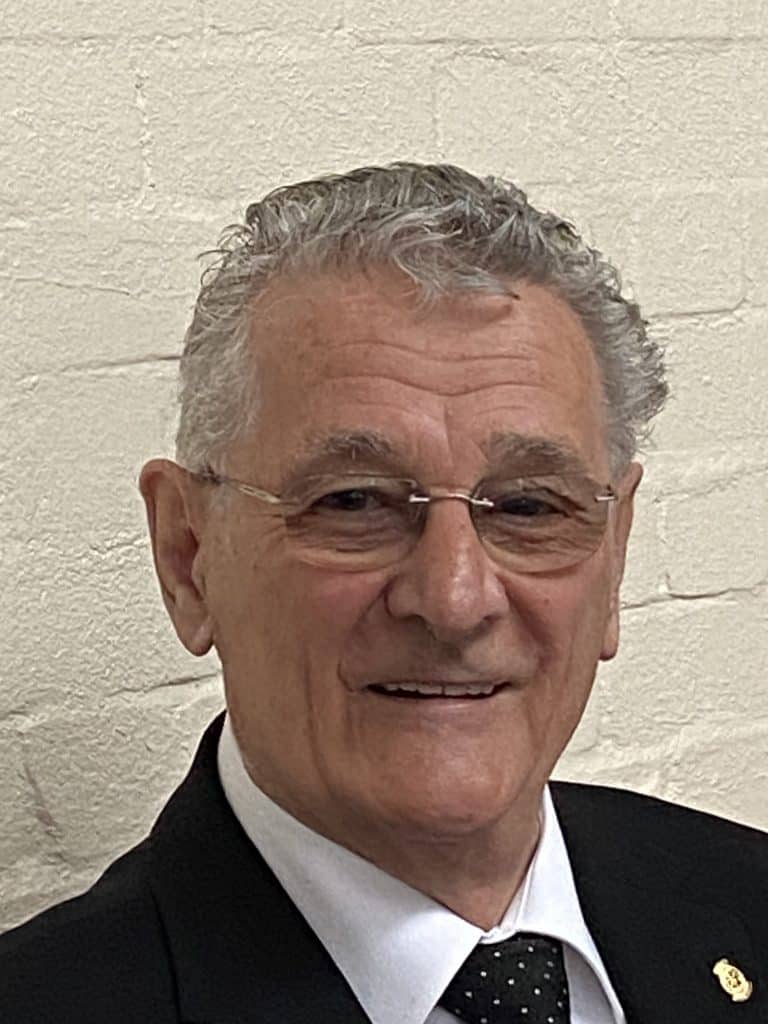 Dear All
We are now over twelve weeks into lock down and what a long time it has been. My wife has had a letter from the government informing her she should remain shielded until the end of July. I would presume many of our members have received the same letter.
I have contacted all the members of the club over the past two weeks. I am pleased to say all our coping quite well. Most are being helped by family and friends, and some are more adventurous doing their own shopping. I think the biggest problem is the complete frustration at not being able to do the things we normally take for granted.
One or two of our members have had problems Ron and Eileen Harrop say they have had the dreaded Covid 19 but managed to cope with it at home. Ian McDondalds' Wife, Gwynfa, has fallen and broken her pelvis. This happened two weeks ago. I have since spoken to her and she is now walking with a frame and making good progress. I personally had a problem, a chest infection, I collapsed in the garden and ended up in hospital and told I had Covid 19 only to be told three days later the test was negative.
With regard to the future It is very difficult to see any light at the end of the tunnel. Because of our age and vulnerability I really can't see a time when we are likely to able to meet again in the next few months. Even if a vaccine was found today it would be many months before we would all be vaccinated. I feel so very sorry this has happened during my year of office as your President. I had many ideas for the rest of the year which unfortunately will now go by the wayside. I am even concerned about our ladies night in November.
The situation we have at the moment is something we have never witnessed  before and hopefully will never see again.
Please contact me if you need any help in any way. I might not be able to help but I'm sure I know a man who can!
Take care and look after yourselves and family                     
Kind Regards
Lionel, 01489 311192, lioneljacobs@btinternet.com
Important Announcements
Our President and committee cancelled our meetings on the 2nd April (which would have included our AGM) and 7th May as a result of the government response to the C-virus crisis. Review of Accounts and appointment of the new committee was therefore done remotely. Full details can be found in the Members Area of this website (password required)
Please note the following important announcements:
Very sadly we have to let you know that John Campbell passed away on Wednesday 8th April. John joined Probus in September 2010 after being on the waiting list for over a year. He took on the role of Speaker Co-ordinator in 2016 until March this year. Further details will be added when available.
John joined Probus in September 2010 after being on the waiting list for over a year. He took on the role of Speaker Co-ordinator during 2016 until handing over the reins in March this year (with speakers already arranged for the next 12 months! He was very keen to encourage our members to give talks, and arranged a wide range of other speakers over the four years. John was a Financial Accountant for Vosper Thorneycroft and after retiring served on the School Admission and Appeals panels for Hampshire County Council. His many interests and active involvements included Philately, Genealogy, Local History, Theatre, Bowling, Travel and Art. He was very active in a local U3A group.
Very sadly we have also to let you know that Mike Oxenham passed away on Saturday 21st March. He had undergone a course of Radiotherapy for cancerous changes on his vocal cords which he had completed successfully. However it left him weakened and with difficulties swallowing and breathing.
Mike had to be admitted to hospital for two days and then readmitted when he again worsened. His family, to whom we offer our sincerest commiserations, were called in urgently to the General Hospital and were with him when he passed away. (Mike had been tested for the C-virus before and after he died and both tests were negative). You can find a copy of Mike's introductory comments, funeral details provided by his family and a direct link to his eulogy using the direct links above
There have been a number of queries about payment of the annual subscription for 2020-2021. This will be delayed until we are able to meet again as a group.
We have been informed by Chichester Festival Theatre that ALL performances of the remaining three shows have been cancelled. Return of ticket money is an arduous job and exact details are to be confirmed. Queries should be sent to marianellerton@outlook.com. Additional details are available in the News section of this page
The Sky Museum trip is cancelled (Graham has emailed all those who booked)
Our Summer Event is still on the calendar and decisions will be made in due course.
We are to keeping the website updated with information of interest added when available. We would request all members keep the committee informed of their own wellbeing and how they are coping with current situation. Other anecdotal stories of past adventures etc., could be shared this way. We hope you can all contribute, (not having time is not now an excuse). Hand writing, email, and other forms of communication are acceptable. See our new sections Memories and Our Members. All contributions to these sections gratefully received. Please send your input to probuslocksheath@gmail.com
May we also take this opportunity to wish you all well. We appreciate like ourselves that many of you will be dealing with vulnerable friends and family and hope you all navigate your way through this unusual period.
Best wishes to all
Lionel, Graham, Colin and committee.
You can link directly to other Sections of this page here:
Other News
A funny thing happened the other day….. we were on a P&O Cuise on Oceana when who should we meet but three other Probus members and their wives too. What fun we had, especially as the Coronavirus had stopped us docking and altered our route, read more about it >here<
Gill and Graham are happy to host a third Summer Event at their house in 2020 (date now confirmed as July 25th 2020). See the Forthcoming Events section of this website for further detail.
This year's Ladies Dinner will be held at Warsash Sailing Club on Friday November 6th. A deposit of ten pounds per person is required, cheques only, should be made payable to Probus Club of Locks Heath and passed to Chris Collier. Cheques will not be cashed until later in the year.
Peter Ellerton has been informed by Chichester Festival that ALL performances of the remaining three shows have been cancelled. Obviously the return of the ticket money is an arduous job, Peter has requested that we have ALL our ticket money for all three shows be returned as one payment and not in separate payments for each show over a period of time. This will make it easier to return payments to members in one collective cheque. Details of the Chichester productions attended in 2019 can be seen in the Chichester Festival page of this website
The visit the Solent Sky Museum on April 22nd has been cancelled. Anyone With queries related to this visit should contact Graham Adams directly at g.g.adams@hotmail.co.uk.
Our March talk was "What did you do in the War Mum? Details of this and other talks can be found in the Recent Speakers section of this website. For Ron Harrop's own account of his tandem journey (January meeting), click >here<
John Robertson has proposed a Probus Cruise to the Baltic on July 28th 2020: details of the proposed cruise can be found >here< Please contact John directly for current status.
Geoff Smith advised that all club members are affiliates of the Sarisbury Green Community Centre and, as such, are entitled to discounts should they be attending any event there
We have recently become aware of the Probus Global website which provides a range of information including details of Probus Clubs around the World and access to worldwide Special Interest Groups, including Photography and Travel. You can find the latest Probus Global newsletter >here<
For details of recent events, see the Recent Events section of this website. Photos are also available in the Photo Gallery section of this website.
Details of the individual Chichester productions attended in 2019 can be seen in the Chichester Festival page of this website
Materials from last and this year's AGM are available in the secure section of this website >here< Please ask a member of the Committee if you need a password
And finally, we would like to welcome all new members to our Club, details of new members are published in the Membership section of this website
Recent Events
Avenue 141 – March 2020
Yet another fantastic visit to Avenue 141 (our third within a year) and, as always, excellent food, excellent company and a terrific opportunity for the students to practice what they are learning with a "live" audience.
As always, our thanks to Mike Cresswell for organising this event
For those interested, details of our menu can be found >here<
Ladies Dinner (by Derek Treagus)
On a cold, frosty evening, a group of forty Probus Club of Locks Heath members, their wives and guests gathered in a cold, damp and dark garage to celebrate the annual Ladies Dinner…… except it wasn't cold, it wasn't damp and it wasn't dark. It was vibrant, full of life and buzzing as everyone prepared themselves for a Ladies Dinner with a difference.
We had an excellent three course meal (not to mention the free flowing wine) followed by coffee, provided our own after dinner entertainment through Graham, Geoff and Mike and took the opportunity to get to know more about our fellow Club Members and their partners.
Everyone agreed that this was the best Ladies Dinner they had attended, unique in every way, not least through the provision of pea shooters and ammo at every table. What fun! In the old days you could say "boys will be boys", but it's fair to say the girls were just as bad!
Our thanks go to Graham and Jill for hosting us, a terrific Ladies Dinner and one which will go down in everyone's memory – especially the pea shooters!
Probus Summer Lunch (by John Robertson)
On Saturday, July 27th, seventy members and guests were welcomed to the home of Gill and Graham Adams for the annual summer lunch of the Probus Club of Locksheath. The weather was fine and slightly cooler than the heat wave of the preceding days.
On arrival we were offered cool refreshments – Pimms and soft drinks, with music provided by Vic Croft – until we were invited to lunch. Graham had adapted his capacious garage with tentage to seat all the guests, including a "staff" table for the family and other helpers. The meal had been prepared by Gill and was served by her family and friends, and it was delicious – mince, potatoes and peas, with a choice of wines, followed by a pavlova sweet course.
Graham then thanked the "staff" for their sterling work in preparing both the venue and the meal, and revealed that three anniversaries were being celebrated. The first was the date he first suggested to Gill that they set up house (laughter and applause), the second was the birthday of Chris Collier (chorus of Happy Birthday to you), and finally the wedding anniversary of Howard and Carolyn Mowbray, who stood to acknowledge the applause. Howard Mowbray then asked all preset to express their appreciaton for the generous hospitality of our hosts (prolonged applause). Finally Colin Orpe announced the games which had been organised on the lawn, and the guests moved out to the garden to enjoy table skittles, putting, golf, petanque, quoits and croquet.
The afternoon passed pleasantly with many guests participating in the games and others just enjoying the good fellowship for which Probus is renowned. Finally, Gill presented the prizes to the winners of each of the games – one for the winning lady and another for the winning gent. Lionel Jacobs presented Gill with an indoor plant and Graham with a bottle of champagne, expreesing the gratitude of all members and guests for a superb meal and entertainment.
Probus Club on the Danube (by John Robertson)
Visiting the royal palace of Godolloon our first day, we hen drove up the escarpment in Buda to Matthias church, a splendidly decorated building with a multicoloured tiled roof and a terrace with panoramic views over Pest. That evening we cruised past the illuminated Hungarian Houses of Parliament- a magnificent sight! Still in Hungary next morning, we were taken to the paprika growing area of Kaloksa where we were shown a museum of paprika culture (!) and a folk art centre.
Arriving in Belgrade we had a guided tour of the fortress with more panoramic views over the river, but the rest of the city was unremarkable, our guide referred to the concrete appartment blocks of the Soviet era as "commie condos". "You may think them ugly from the outside, but from the inside they're even more ugly".
That night we crossed into Bulgaria stopping at a small riverside town also with a fortress, but with a population with an average age of 50! The town appeared to be dying as there was nothing to attract or retain young people. Our next stop was Ruse, an apparently thriving city, where we were invited to visit the rock churches of Ivanovo. This is a World Heritage site in hermits' caves containing 14thcentury rock paintings.
The following day we cruised through the Iron Gate, an extremely picturesque gorge between Serbia and Romania which was not navigable until two dams were built after WW11 raising the water level by sixty metres, drowning an island, and displacing 1500 families. The dams provide both countries with most of there electricity needs. For sightseeing, this was the best part of the cruise.
Finally we arrived at the Danube delta, at the village of St Gheorge, and were ushered with our lifejackets into several small boats for a tour of the waterways. Although the migration season had almost ended, we saw flocks of pelicans, cormorants and ducks, but very little close enough to photograph. A brief excursion on foot to the Black Sea was good exercise but poor sightseeing.
All members of the group were delighted with the cruise, even if all the shore visits could not be undertaken by the less mobile. We were treated to unfailing courtesy on board, the catering was excellent, and the other passengers were easy to get to know. We would all highly recommend the experience.
You can see more Photos in the holidays section of our Photo Gallery by clicking here and following the link to the holidays section
Lunch at Avenue 141 (by Derek Treagus)
A group of twenty eight Probus members, wives and guests made our second visit of the year to Avenue 141 on Friday October 25th.
Avenue 141 provides students studying at Fareham College with the opportunity to practice the skills they are learning on "real customers".
As always (we have had several Probus meals there before) both the food and service were excellent and the event provided an opportunity for everyone to catch up on happenings since the Summer Lunch.
A thoroughly enjoyable afternoon. Our thanks go to Mike Cresswell for organising this event.
Chichester Festival Theatre Backstage Visit (by Mike Cresswell)
A group of fourteen members, wives and guests enjoyed a visit to CFT. We were given a history of the project to set up the theatre and the main features of the design. Remarkably it only cost £2 million pound to build in 1962 although the recent refurbishment cost £22 million.
The tour started with a visit to the under stage area where it was explained that the stage including the trap doors or revolving sections were completely rebuilt for each new production. This normally took 2/3 days.
We moved onto the Costume area where it was explained that every actor had 2 outfits which were washed on alternate days, the more complex costumes were sprayed with a 70% vodka mixture to 'freshen' them. We also visited the wig room where it seemed everybody had a wig which had to re-made each day, and a typical dressing room. The theatre can accommodate about 40 actors but a large production like 'Oklahoma' only has a cast of 26.
We saw the backstage area where the props are stored and can easily be moved onto the stage. The stage itself was impressively large. Nobody burst into song.
Lunch followed at The Bell pub just over the road from the Theatre.
Next we went to the auditorium where we had an explanation of the sound system and lighting rig including a small tent in the roof occupied by the spotlight operator from before the performance until everybody had left!
Details of the individual productions attended can be seen in the Chichester Festival page of this website
Forthcoming Events
Note: This event has been postponed due to the Coronavirus. Arrangements have been made to visit the Solent Sky Museum on April 22nd. Anyone interested in this visit should contact Graham Adams directly, g.g.adams@hotmail.co.uk. This trip is now full, any further requests a will be added to a waiting list in case of cancellations.
Note: This event has been postponed due to the Coronavirus. Peter Ellerton haD selected three productions from the Chichester Festival Theatre Summer / Autumn programme. Details of individual performances can be found on the TCFT website. Booking for this event is now closed.
Probus Cruise to the Baltic July 28th 2020: details of the proposed cruise can be found here, however as with other activities this is likely to be cancelled due to the current situation.
Our Summer Party 2020 will be held on Saturday 25th July subject to review by the committee closer to the date.
The event will follow the same format as last year. Full Details will be available nearer the event.
We are limited to seventy attendees so it has to be First come First served.
You may reserve your seat by paying £15.00 per person in advance. Cheques (which are the only method to pay) should be made out to Graham Adams. No cheques will be paid in before 1st July.
Please note Geoff Smith's initial postcode was incorrect. Cheques should be sent to Geoff Smith, 15 Frog Lane, Titchfield, PO14 4DU.
It is intended that this year's Ladies Dinner will be held at Warsash Sailing Club on Friday November 6th. A deposit of ten pounds per person is required, cheques only, should be made payable to Probus Club of Locks Heath and passed to Chris Collier who is collecting. Cheques will not be cashed until later in the year.
The committee is actively working on further events for 2020 although all events will be subject to the current medical situation. Review the website to see details as they are published.
News articles and photos of previous events can be seen in the appropriate sections of this website.
Speakers
Recent Speakers
David Allport MBE presented "What did you do during the war Mum?" at the March meeting
A comprehensive talk of the role played by women in both the First and Second World Wars, this was a fascinating presentation by an excellent speaker.
We learnt about the many roles that women took on during World War One ranging from acting as window cleaners and chimney sweeps to window cleaners, from munitions workers to working the land, they served at home and abroad and managed to balance their traditional home duties with war work. They ran the postal service, joined the police force and even became firefighters. There is very little that they didn't do!
At the time of World War Two they took on an even broader range of roles although they were no longer allowed to be front line firefighters! There were even a group of Lumbergirls working the UK's forests to deliver much needed timber, not to mention those involved in building and flying aircraft from factories to RAF bases.
There is so much more that was covered but can't be included here. If you are interested in this subject, more information can be found using the following links including the UK Official National
Further information on the role of women during the World Wars can be found in the National Archive as well as in Government Records
Valerie Archibald presented "A 1,200 mile stroll to Santiago de Compostela" at the February meeting
Hosted by Derek Treagus (who along with Jim Dodd, their wives and fourteen other pilgrims walked the last 115km of the Camino in May 2019), Valerie gave a fascinating account of the walk she did from her home all the way through to Santiago de Compostela – a distance of over 1,200 miles!
As well as providing information on the history of the route, some memorable pictures taken during her walk and a real insight into what it takes to complete such a journey (no more than two sets of clothing, alternating them everyday and washing/drying them overnight), we were given a real insight to the amount of planning and preparation required for such a journey including a self defence course which, fortunately, Valerie did not need to use!
Parts of the route were impassable due to flooding, parts very repetitive with "tree after tree" but Valerie pushed through with the help of a short visit from her daughter who joined her en route for two weeks.
With stories of Water Bottles, Dormitories, being attacked by rampant dogs, her experience at Mont san Michelle and blisters, there is too much to add in this short text. Suffice to say Valerie managed to complete her journey and receive her Certificate of Completion. Her books of stamps which you collect on your journey are now safely mounted and proudly displayed in her house.
As fellow travellers say en route, this was certainly a "Bon Camino" in the end and with Valerie's love of walking having seen her complete many other major walks too, perhaps a future presentation is called for?
And if you are interested, completed by Derek Treagus, Jim Dodd an fourteen other Pilgrims, you can find details of their rather simpler Camino de Santiago walk in 2019 >here<
Ron Harrop presented "A trip down the Danube on a Tandem" at the January meeting
Ron recalled how he travelled around with his Tandem alongside the Danube and other locations including the US.
His uniquely designed tandem bicycle (which he had brought to show club members a few years ago) was an ingeniously constructed mainframe so it could be split in two and the two halves bagged so as the two bags could then be taken as hold baggage on air flights. He took the tandem around Europe and the USA.
We were not told how many miles he travelled on the tandem bike but he always seemed to be having fun. On his travels he could never book accommodation ahead as he could never predict his likely arrival time or even where he would be by the late afternoon. Punctures, bad weather, etc. were always a challenge.
Some of his photos and videos showed him and his (long suffering) wife meeting up with local cycling groups in the places he went to. They all looked fascinated by the tandem. (Eileen always looked to be smiling)
Ron's own account of the trip and more photos can be found using the following link
Bob Marshall presented Bursledon Brickworks at the December meeting
Bursledon Brickworks Industrial Museum, often shortened to Bursledon Brickworks, is a volunteer-run brickworks museum based in the village of Swanwick, Hampshire, England. It is thought to be the last Victorian steam-driven brickworks left in the UK.
Bob gave us a fascinating talk about the history of bricks and where they have been used over the ages, particularly from the Romans to the Victorians.
Bursledon Brickworks started out in 1897 as Hooper & Ashby, a local builders' merchants, who also made bricks. The company was co-founded by the Ashbys and the Hoopers, two separate Quakerfamilies, both from SurreyIn 1903, Hooper & Ashbychanged its name to The Bursledon Brick Co. Limitedor (B.B.C. Ltd.). This coincided with the extension of the southern complex with the addition of the northern complex. This was further extended in 1935.
With the extra capacity, the brickworks was producing in excess of 20 million bricks a year. They were one of the main producers of bricks in the region. Most of the original machinery was moved to the Swanwick site from Chandler's Ford.. Edward Hooper, who moved to Southampton at the age of 26, was a civil engineer and architect. In the 1851 census records, Edward is described as being both an engineer and a brick maker.
The brickworks finally closed in 1974, and the site was later saved from demolition by the Hampshire Buildings Preservation Trust. The south section of Bursledon Brickworks which houses the brick kiln, chimney, drying sheds, boiler and engine house are Grade II* listed.
After Bob's talk that was well illustrated with photos he answered a number of questions by our members, many of whom had visited the site and seen brick making being demonstrated
You can find more details about the brickworks themselves here including information on future events.
Note the Brickworks is now closed until April 2019.
Mike Ford presenting "A cycle ride from Lands End to John O'Groats at the November meeting
Cycling not just for "personal pleasure" but also to raise money for the Mayor's charity, we started at Lands End and experienced our first accident after only ten miles…… but cyclists are made of stern stuff and We continued towards our final destination!
A number of notable places on the way included the Somerset Levels, crossing the Severn Bridge, a ride through Wales passing Tintern Abbey and towpaths in Lancashire. Following a stop at Tebay to see the England game, the team reached Lancaster – half way!
Onto Scotland with a stop under the Forth road bridge followed by a fifteen mile climb through to Tweedale, the team proceeding onto Edinburgh. Dalwhinny whisky provided a convenient stop!
The temperature at Aviemore the next day reached 31 degrees (who says Scotland is cold!) but the following day everything returned to normal with a temperature of 13 degrees approaching Inverness.
A second accident almost halted the ride again but a local cycle shop sorted the problem allowing everyone to visit Culloden (last British land battle in 1746) with a visit to the Glenmorangie Distillery providing relief for sore arms and legs.
Finally Mike and Peter are at John O'Groats, just the problem of how to get back home having covered 948 miles in fifteen days, each carrying everything they needed in need two panniers!
Speaker Schedule 2019/2020
Due to the Covid situation the Speaker schedule has been suspended. Speaker coordinator Joe Hammond has been in touch with successive speakers some months in advance of their planned talks.
At the time of writing (June 1st) the talks for May, June July and August have been postponed or cancelled. Updates on this will be posted as the situation becomes clearer.
| 2020 | Subject | Speaker |
| --- | --- | --- |
| 2 January | A trip on a tandem down the Danube | Ron Harrop |
| 6 February | A 1,200 mile stroll to Santiago de Compostela | Valerie Archibald |
| 5 March | What did you do during the war Mum? | David AllportMBE |
| 2 AprIl | AGM | |
| 7 May | CANCELLED | |
| 4 June | CANCELLED | |
| 2 July | CANCELLED | |
| 6 August | CANCELLED | |
| 3 September | Portsmouth - Harlots, Dung and Glory 1780-1860 | Andrew Neagus |
| 1 October | "Tickled to Death" | Simon Brett OBE |
| 5 November | Birds of Southern Africa | Richard Veitch |
| 3 December | "It never really happened, or did it?...." | Vic Croft |
| 2021 | | |
| 7 January | A positive retirement | Tim Mitchell |
| 4 February | The sinking of Laconia | Jeremy Prescott |
| 4 March | A courageous and skilled shot | Elizabeth Gowing |
Previous Excursions and Holidays
Club-organised holidays have included the following (see the Photo Gallery for a selection of pictures from some of these)
2019 River Cruise on the Danube
2018 Fred Ölsen Cruise to Norwegian Fjords
2017 Fred Ölsen Cruise around Scotland
2016 Lake Como in Italy
2015 River Cruise Strasburg to Saarbruken
2014 River Cruise from Provence to Burgundy
2013 Coach Tour via Santander Ferry to Northern Spain
2012 Coach Tour to the Harz Mountains in Germany
2011 Coach Tour to South West Ireland
Visits for members, wives, and guests have included:
Greenwich Park and Observatory
Houses of Parliament
Brooklands Museum
BBC London Studios
Winchester College
St. Cross, Tangmere,
RAF Museum,
Bletchley Park
Imperial War Museum
Wickham Vineyard
Isle of Wight Lifeboat Centre