This new section of the website will be used to contains topics which, whether related to experience or just being things that were happening in our the past, will hopefully bring back memories to you. I hope that you will find them entertaining and enjoy remembering what you were doing at the time these events or activities occurred.
So here are the first articles, work down to the bottom of the text to get links to some of the original TV footage including the very first Tomorrow's World programme.
You can link directly to individual articles here:
Finally, to commemorate the centenary of the First World War, British Pathé has launched a definitive collection of films from that conflict, it should keep you entertained for some while!
BBC Television – predicting the weather since 1954
January 11th 1954 was the moment the BBC Television Service launched its television weather forecasting service – where the forecaster could be seen!
Pre-war BBC television had attempted weather forecasts, with simple hand drawn maps and symbols, but to many these were more akin to radio with pictures, resembling little of what we understand TV weather forecasting to be in the 21st century. Virtual Reality maps were introduced as long ago as 2005
There have, of course been many famous forecasts over time, none more so than that by Michael Fish on October 15th 1987, but before we go back to that fateful day let's take a look at some of the many other memorable "faux pas" that have occurred with the broadcast itself.
You'll find a lot more information on BBC Weather Forecasting service on the BBC website in the article "History of BBC Weather" published at its sixtieth birthday in 2016, including more background on Michael Fish and other weathermen (should that be weatherpersons?) who have appeared over the years.
And here's what you've been waiting for, this short video gives Michael Fish's personal memories of that day in an interview with Fred Dineage (remember him?). You can also see the the actual forecast itself here as well as Michael revisiting some of the areas affected by the storm.
British Pathe News
Remember British Pathe News, well there is a fantastic website which enables you to go back and view over 200,000 clips that have been digitised and put online, but first a little history.
British Pathe's roots lie in 1896 Paris, France, when Société Pathé Frères was founded by Charles Pathé and his brothers, who pioneered the development of the moving image. Charles Pathé adopted the national emblem of France, the cockerel, as the trademark for his company.
After the company, now called Compagnie Générale des Éstablissements Pathé Frère Phonographes & Cinématographes, invented the cinema newsreel with Pathé-Journal. French Pathé began its newsreel in 1908 and opened a newsreel office in Wardour Street, London in 1910.
Newsreels were originally shown in the cinema and were silent until 1928. At first, they ran for about four minutes and were issued fortnightly. During the early days, the camera shots were taken from a stationary position but the Pathé newsreels captured events such as Franz Reichelt's fatal parachute jump from the Eiffel Tower and suffragette Emily Davison's fatal injury by a racehorse at the 1913 Epsom Derby.
The collection, as Stated already, features over 200,000 historical clips, including a special collection created to mark the centenary of World War One.
You can visit the British Pathe website and explore to your heart's content, they also have a Facebook page with various links. Here are a few clips that I have picked out for your entertainment, which you may wish to pursue and give you some idea of what is available
and finally a large collection of clips curated to produce England at War 1914-1918.
Concorde
The Aérospatiale / BAC Concorde is a British–French turbojet-powered supersonic passenger airliner that was operated from 1976 until 2003. It had a maximum speed over twice the speed of sound, at Mach 2.04 (1,354 mph or 2,180 km/h at cruise altitude), with seating for 92 to 128 passengers.
First flown in 1969, Concorde entered service in 1976 and operated for 27 years. It is one of only two supersonic transports to have been operated commercially; the other is the Soviet-built Tupolev Tu-144, which operated in the late 1970s.
The origins of the Concorde project date to the early 1950s, when Arnold Hall, director of the Royal Aircraft Establishment (RAE), asked Morien Morgan to form a committee to study the supersonic transport (SST) concept. The group met for the first time in February 1954 and delivered their first report in April 1955.
The design work was supported by a preceding research programme studying the flight characteristics of low ratio delta wings. A supersonic Fairey Delta 2 was modified to carry the ogee planform, and, renamed as the BAC 221, used for flight tests of the high speed flight envelope, the Handley Page HP.115 also provided valuable information on low speed performance.
Concorde's drooping nose, developed by Marshall's of Cambridge, enabled the aircraft to switch between being streamlined to reduce drag and achieve optimal aerodynamic efficiency without obstructing the pilot's view during taxi, take-off, and landing operations.
Due to the high angle of attack, the long pointed nose obstructed the view and necessitated the capability to droop. The droop nose was accompanied by a moving visor that retracted into the nose prior to being lowered. When the nose was raised to horizontal, the visor would rise in front of the cockpit windscreen for aerodynamic streamlining.
On 10 April 2003, Air France and British Airways simultaneously announced they would retire Concorde later that year. They cited low passenger numbers following the 25 July 2000 crash, the slump in air travel following the September 11 attacks, and rising maintenance costs: Airbus (the company that acquired Aerospatiale in 2000) had made a decision in 2003 to no longer supply replacement parts for the aircraft.
British Airways retired its Concorde fleet on 24 October 2003. G-BOAG left New York to a fanfare similar to that given for Air France's F-BTSD, while two more made round trips, G-BOAF over the Bay of Biscay, carrying VIP guests including former Concorde pilots, and G-BOAE to Edinburgh.
The three aircraft then circled over London, having received special permission to fly at low altitude, before landing in sequence at Heathrow.
A Tale of Two Tigers
Whilst Tony the Tiger was "born" in 1952, the Esso tiger originated in Norway at the turn of the 20th Century. They're both Grrrrreat but who is your favourite???
Tony the Tiger began his trademark debut with Kellogg in 1952. The Tiger was used as a cartoon character featured on every box of Kellogg's Frosted Flakes. The feline was federally registered as Kellogg's Frosted Flakes trademark. Furthermore, the registration and classification was under food products.
Twelve years later one of the top oil companies, Esso (now ExxonMobil), began using a similar tiger as a promotional mascot for gasoline products. Exxon then followed through with protocol and federally registered its tiger under the petroleum products category. Unlike the Kellogg slogan behind the voice of Thurl Ravenscroft, "They're gr-r-reat!", Esso also had a slogan, "Put a tiger in your tank".
As stated earlier that Exxon tiger originated much earlier and in fact first appeared as a mascot for the Esso brand in Norway around the turn of the 20th century. It surfaced again in the 1950's, when Esso started using it to represent quality and power. Thanks to the now famous advertising phrase, "Put a tiger in your tank", the Esso tiger became extremely popular in the 1960's and was featured in numerous ads, jingles, and TV commercials. After a 27-year hiatus, the Esso tiger once again earned his stripes in the 1990's.
The two major companies shared peaceful relations between the two iconic tigers. From 1952 to 1995, the companies combined spent over a billion and a half in advertising in the cereal and petroleum industries. Neither company faced any issues amongst each other – however, in 1992 this all changed.
ExxonMobil opened a new business sector and product line through the promotion of the existing Exxon Tiger. The company failed to expand its federal trademark registration to its newest product line sector. Prior to Exxon's newest business addition of opening convenience stores ("Tiger Marts") and selling foods and beverages, the company was cleared of all trademark litigations.
After the announcement of ExxonMobil's new product line, Kellogg quickly filed a suit. The latest unnamed tiger Exxon was using to sell food and beverages crossed the trademark boundaries. The confusion of using very similar tigers as a mascot for food products did not sit well with Kellogg. The lawsuit consisted of trademark infringement and dilution, and sought an injunction prohibiting the further use of the Exxon tiger.
After several court appearances, millions of dollars, different rulings, and years of waiting, the two parties finally settled the case with both continuing to use their tiger imagery which had become a key part of their branding.
So to end, a few memories of our favourite Tigers:
and finally an article about Tango, the last Esso tiger, who died in 2016
Editors note: Attached some brief background from Mike Pinder on his family involvement with Esso (and Tigers) rekindled by this article. It is attached here with his permission.
I found the piece in the Probus Newsletter about the ESSO tiger very interesting. My father worked for Pratts then Esso. He started as a junior clerk after WW1 ordering the hay for the horses that delivered 2 gallon cans of petrol to chemist shops. He was then made a representative and searched the Birmingham area, in a Model T Ford, for suitable sites for the new petrol pumps.
As the company grew he was promoted and moved house 12 times. During WW2 all the oil companies pooled their resources and he worked in London organising the supply and distribution of fuel and oil throughout the UK. His office in Queen Anne's Gate was damaged in 1944 when a V1 hit the Guard's Chapel on a Sunday and many people were killed. He worked as an ARP warden in the evenings and we lived in Wimbledon. After the war we moved to Sutton.
He became the marketing manager when ESSO resumed selling their own brands. Fawley refinery was extended and opened by Clement Attlee the prime minister in 1951 and I was in the audience with my parents. ESSO could then sell a higher grade of petrol called ESSO EXTRA and they used the slogan: ESSO LEAPS AHEAD. They used the image of a leaping tiger and this helped them to increase their share of the market. 
During the Suez Crisis petrol was rationed and my father was seconded to the Ministry of Fuel and Power to organise this. He was subsequently awarded the CBE. He then became the managing director and reintroduced the tiger as a cartoon character with: PUT A TIGER IN YOUR TANK. This was so successful that it was used around the globe.
He retired after 42 years service and lived in Bournemouth until he died at 68. I worked for ESSO for 14 years. I was one of the first student-apprentices working at Fawley for six months then City University for six months over 4 years.
After graduating I worked as an engineer in the head office planning, designing, building and commissioning pipelines and terminals all over Britain. When this was completed I was offered a job in general management but decided to leave and set up my hovercraft company. After I left all the oil companies agreed to pool their resources again and many of their terminals were closed and demolished.
Strawberry Fields Forever
What does the title of this article bring to mind? The Beatles or our once thriving local Strawberry picking industry. Either way it's an interesting story, let's find out more!
Strawberry Field as featured in the ordinal Beatles song does in fact exist in Liverpool it and the original Victorian house were gifted to The Salvation Army in 1934. In 1936 it was opened as a children's home for girls later accepting boys. From then on, for nearly 70 years, it gave some of Liverpool's most vulnerable children a refuge from turmoil and unhappiness – a safe, calm and spiritual home.
It was on these grounds that a young John Lennon, before Beatles fame, came to play, reflect and escape the post Blitz streets of Woolton. Those days spent playing in The Salvation Army grounds shaped him and inspired his work within the Beatles as an adult. Strawberry Field was later immortalised in the famous song, 'Strawberry Fields Forever,' where he explored those more innocent days of escape that could counter the later complexities of a life lived in the public gaze.
So that's, very briefly, the "Liverpool" connection, what about our local history? Strawberry Fields, picnic site today, and a small number of local strawberry growers, bears little resemblance to the historical importance of strawberries to this area, memories of which can be seen in various places.
In years gone by, during the picking season, the stations of Bursledon and Swanwick were thronged with growers loading their fruit onto special trains which then took the produce all over the country. Remnants of the old tracks can still be seen
The combination of a mild, frost-free, climate and suitable soils meant that strawberries from Titchfield and its local environs were not only considered to be the best but were also the first to market.
Whilst much reduced in number of growers, that tradition still remains alive with local growers both offering "pick your own" and supplying national supermarkets. (Look carefully on the label next time you buy some during the main season for Warsash based R&V Emery)
As anyone who has had children attend junior school locally there is plenty of evidence locally of the much larger industry that existed from place names to remnants of the original tram tracks near Swanwick station which was itself built in 1888 especially to export the high quality, flavourful strawberries grown here, having extra long platforms to speed up the loading process. During the harvest between the end of May through to mid-July it was one of the busiest in the country.
So to finish, you can't buy local strawberries right now, but you can listen to Strawberry Fields forever, enjoy!
Advertising
Pond's is an American brand of beauty and health care products, currently owned by parent company the multinational corporation Unileve. Mr. Pond extracted a healing tea from witch hazel [Hamamelis spp.] which he discovered could heal small cuts and other ailments. The product was named "Golden Treasure." After Theron died, it would soon be known as "Pond's Extract."
Brylcreem is a British brand of hair styling products for men. The product, hair cream, was created in 1928 by County Chemicals at the Chemico Works in Bradford Street, Birmingham and is the flagship product of the current brand. The cream is an emulsion of water and mineral oil stabilised with beeswax. It's notable high shine spawned the name, stemming from "brilliantine" and "cream".
The Shipping Forecast
Do you know your German Bight from your Doggerbank? I guess that as many of you are sailors you do, but do you know why and when the system was established? Read on and follow the imbedded links to find out more…. but, let's start with a brief video introduction to the forecast courtesy of the BBC – it only runs for a few minutes.
Produced in partnership by the BBC and Met Office, you can see a detailed overview of the service, but for those with an interest in moving on quickly….. the Met Office was established as the Meteorological Department of the Board of Trade in 1854 when Captain, later Vice-Admiral, Robert FitzRoy was appointed as its first head, and operations commenced in 1855.
The Shipping Forecast itself was first broadcast just over 150 years ago, on August 24 1867. It has been saving seafarers' lives and (since moving from the telegraph to the BBC in 1924) entrancing radio listeners for generations.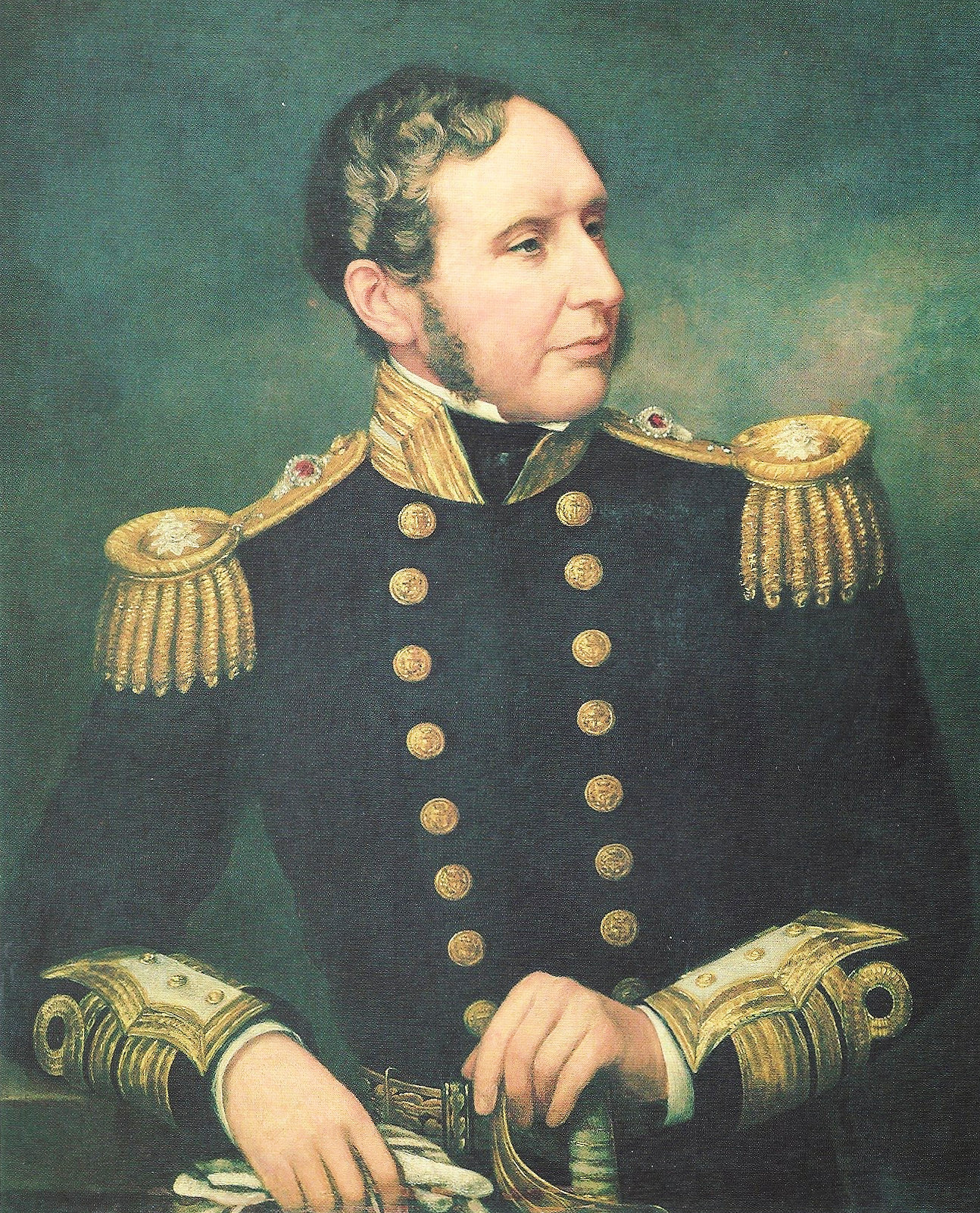 The broadcast is not static and there are changes all the time. The Maritime and Coastguard Agency and are responsible for determining the content (based in Southampton) in addition to producing a Maritime Safety Information leaflet.
Wikipedia contains an excellent overview of the Shipping Forecast areas as well as links to further information on most of them. The service has run smoothly for many years with one minor exception on Friday 30 May 2014, when for the first time in more than 90 years, BBC Radio 4 failed to broadcast the Shipping Forecast at 0520. Staff at Broadcasting House were reading out the report but it was not transmitted. Listeners instead heard the BBC World Service.
So enough of the background, and before we finish, an introduction to three well known areas:
Dogger Bank, currently site of the construction of the worlds largest Wind Farm, is also under consideration for closure to fishing to improve stocks.
Fastnet, home of the world famous Fastnet Race now sponsored by Rolex. More somber perhaps to reflect on the 1979 race which resulted in tragic loss of life. You can read the RNLI account of the disaster here.
Forties an example of where areas do change: In 1955, meteorologists from North Sea coastal states met and recommended changes: Heligoland be renamed German Bight to reflect more general usage amongst them; Dogger be for its north-eastern portion Fisher (a new zone) and Forties be for its northern half Viking (a new zone).
The Forties Oil Field is the largest oil field in the North Sea, 110 miles east of Aberdeen. It was discovered in 1970 and first produced oil in 1975 under ownership of British Petroleum, now called simply BP.
So that's that then, except for a couple of videos you might like to watch
Firstly, The Fastnet Lighthouse followed by going back to where where we started, sailing in calmer waters with this collection of funny and poetic clips on the classic BBC shipping forecast.
And if that's not enough, or those who are really interested…… everything you ever wanted to know about the shipping forecast but were afraid to ask!
Tomorrow's World
Tomorrow's World was created by Glyn Jones to fill a half-hour slot in the 1965 BBC summer schedule. Jones and his wife conceived the show's name the night before the Radio Times went to press.
In its early days the show was edited by hosted by veteran broadcaster and former Spitfirepilot Raymond Baxter. For some years it had an instrumental theme tune composed and performed by John Dankworth. During the 1970s the programme attracted ten million viewers per week.
The programme was usually broadcast live, and as a result saw the occasional failure of its technology demonstrations. For example, during a demonstration of a new kind of car jack that required much less effort to operate, the jack disintegrated. Pressing on in the face of such adversity became a rite of passage, both for new presenters on the show and for the young assistant producers whose job it was to find the stories and make sure this kind of setback did not happen.
Sometimes, however, the live nature of the show gave an added dimension of immediacy to the technology, such as inventors personally demonstrating flame-proof clothing and bullet-proof vests while the presenters looked on. Sometimes it was the presenter who acted as test dummy.
The show was also occasionally parodied, for example by Not The Nine O'Clock News, which featured demonstrations of such inventions as a telephone ring notification device for the deaf – powered by a microprocessor looking like a "Shreddie", and later by the second series of Look Around You.
So, let's go back to years gone by and rewatch some of the many interesting items covered in the series, note these are a mixture of direct links to the BBC Site and in some cases to YouTube videos.
And for anyone really interested, here is the complete video of the very first broadcast in 1965 plus a direct link to a Roman Atkinson sketch parodying the show.
Decimalisation Day – 15th February 1972
Most of those younger than us won't remember it or even have been alive at the time, but fifty years ago on February 15th 1971 we started the process of converting from our Imperial system which had been in use since the Norman Conquest to our new decimal based currency.
A shilling became five pence, two bob became ten pence, half a crown had no equivalent (like the Sovereign which still survives) and ten shillings aka "Ten Bob" became fifty pence. The Guinea whilst no longer legal tender since Decimalisation and last minted in 1813 is still manufactured and sold based on its gold content.
Whilst currency was relatively easy to "force" on people, changes to measures of weight were not and we still see items sold by the pound. Market traders in particular continued to use the old measures although some ended up being prosecuted for doing so. The law forcing traders to use the Metric system was scrapped in the UK 2007.
The younger generation have been metric measures from birth and must wonder what we oldies are talking about as we still tend to refer to the old measures and use them frequently: pounds and ounces, feet and inches and of course miles which thankfully has never been replaced by kilometres, even though it was intended that over time this should happen. The requirement to do so was removed in 2010.
Interestingly though, although we may blame the EU for removal of our much loved currency, it has been under discussion for many years dating back to the 19th Century.
For those who are interested, the following websites should contain everything you need to know, the BBC site has direct links to videos related to the decimal system and Decimal Day itself. They provide excellent background to Decimalisation Day and the introduction of the new system even if the Royal Mint site currently (13th February 2021) refers to it being 40 years ago…… I assume that will be changed when the day arrives.
Enjoy, but first to check if you pass the test, how much is "half a crown" in decimal coinage, an amount you can no longer create in decimal unless you kept one or more half new penny coins before they went out of circulation!
If you think we faced challenges, just think about the shopkeepers and the banks, I wouldn't have wanted to be in their shoes! And if anyone wonders what the statue at the start of this article, that's Shaun the Sheep – you'll see him at the Royal Mint in Llantrisant.
Testcards

Known as "Testcard F" and used on BBC1 from 17th February 1991 to the 4th October 1997, Testcard F was created by the BBC and used on television both in the United Kingdom and in other countries around the world for more than four decades. Like other testcards, it was usually shown while no programmes were being broadcast.
It was the first to Testcard to be transmitted in colour in the UK and the first to feature a person, and has become an iconic British image regularly subject to parody.
The central image on the card shows Carole Hersee playing noughts and crosses with a clown doll, Bubbles the Clown, surrounded by various greyscales and colour test signals used to assess the quality of the transmitted picture.
It was first broadcast on 2 July 1967 (the day after the first colour pictures appeared to the public on television) on BBC2.
Testcards, of course were not a new thing, having been used since the early days of the BBC, you can see a complete list of them on Wikipedia.
Testcard F was frequently broadcast during "downtime" on BBC Television until 29 April 1983 and was still seen before the start of programmes until BBC1 began to broadcast 24 hours a day in November 1997, and on BBC2 until its downtime was replaced entirely by Pages from Ceefax in 1998.
In the days of 24 hour TV and multiple Digital stations, testcards are no longer used, but hopefully you will remember this one and what you were doing around the time BBC 2 launched.
If you're really keen you can, apparently, create your own testcard on Digital TV, but I'm not going to try it, heaven knows what would happen if my wife can't access her favourite channels as a result of my investigations.
Something wrong with that picture at the top of this article? Well that's a remake of the original picture with Carole Hersee taken in 2016. Here's the original as used on BBC2 from its first broadcast, she certainly looks a lot younger in this!
Editor's Note: The author acknowledges that the some content in these articles is based on material sourced from Wikipedia and confirms that it is not being used for commercial purposes