This new section is designed to introduce our new members to those who have been members of the Club for some time. All contributions welcome, please send you details and a photo to probuslocksheath@gmail.com
You can link directly to members stories here:
Introducing Lionel Jacobs
(Our New President)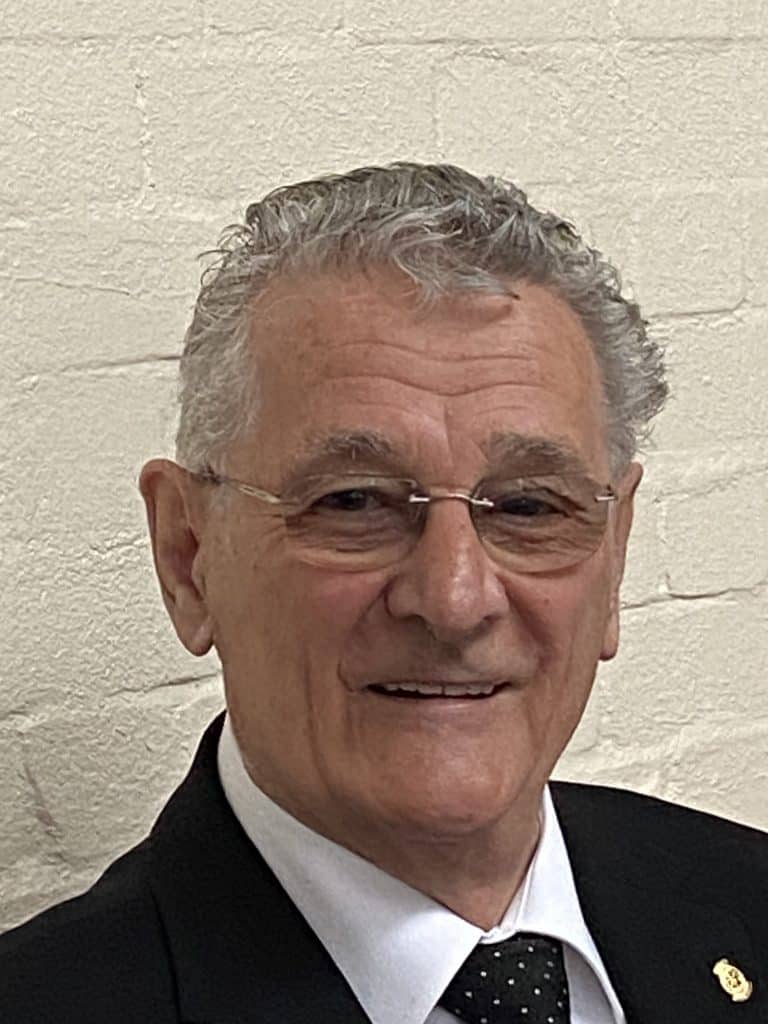 Jeaane and I have lived in the Sarisbury/Warsash area for over fifty years. We have two children who both live in Warsash. Our son Graham is married with four children, three boys and a girl, our daughter Claire is also married with two children a boy and a girl. We all live within one hundred yards of one another which is very convenient for all concerned, particularly taking when the grandchildren from A to B! We really love living in Warsash, there is every convenience in the village, some beautiful walks and terrific scenery too.
I have had a rather checkered career. Five at the beginning of the war, I was consequently moved from pillar to post for those five years, attending five different schools during this time, I eventually left at the age of fifteen. I then served an apprenship as a motor engineer attending Southampton University on a day release course to obtain a National Certificate, later obtaining my FIMI (Fellow of the Institute of the Motor Industry). At the end of my apprenticeship I did my National Service which is another long story, leaving the Army to work for Vospers for five years as a maintenance engineer.
Jeanne and I were both born in Sholing Southampton, moving to Hedge End when we were married in 1956. Four years later in 1962 we purchased a small filing station in Sholing and decided to open it as a general garage and car dealership. I am very pleased to say that that small filling station has since grown over the past fifty eight years to a very large company. We now have five sites over Hampshire and employ 168 staff. My Son Graham now runs the business and is the CEO. I go into the office one day a week to make sure they are keeping me in way in which I am accustomed to be kept!
I have been a member of the Rotary Club of Southampton East for 44 years. I have been president twice and I am still very much involved in the activities of the Club. I joined Probus four years ago. I find it completely different to Rotary as there is no pressure to raise money or to work for the community.
Probus provides the opportunity to not only meet fellow members (who have now become good friends) and enjoy wonderful fellowship on a monthly basis, but also the ability to participate in a variety of activities from local trips to annual holidays.
As per the Probus toast, "Probus and Good Fellowship"
Introducing Tim Mitchell
(Our Vice President)
Tim was vice chairman of Godwins, a company of actuaries and consultants. He joined them at the age of twenty when he was the most junior of about a dozen employees. By the time he was thirty the company had expanded considerably and he was appointed to the board.
When he retired early in 1995 there were more than 600 employees, including many actuaries, lawyers and experts in all the other areas needed by pension funds. It has subsequently been amalgamated with other similar consultants and become part of Aon.

His main role was helping employers design and set up pension schemes for their employees. He had to deal with top management, unions and consultative committees. His clients included many household names and involved savings and investment of many millions of pounds.
He became President of The Society Of Pension Professionals, was Chairman of the west London group of The National Association of Pension Funds and was elected to the full council of the NAPF. He was a member of the editorial board of Pensions World, and a fellow of the Pensions Management Institute, for whom he was also an examiner.

On a personal note he married Liz in 1963 and they had two sons and two daughters in ten years. All are now married and have given them eleven grandchildren, six boys and five girls. Only five of them are not within half an hour and even they are only two and a half hours awash (probably an autocorrect but very appropriate given the family's ties with the sea)
The family hobby was sailing which Tim and Liz did every weekend on Frensham Pond or at Open meetings in an Enterprise or Lark. Three of the four children were picked to represent the country in Cadets and Tim and Liz took them to World Championships in Belgium, Australia, Spain, Wales and Holland.
Tim and Liz then moved into keelboats and had much success racing before sailing their 41ft Jeaneaufrom Warsash, by easy stages round France,Spain and Portugal finishing up in Palma Mallorca. They joined the Royal Yacht Club and kept the boat there for over twenty years.
Editors Note: And here's Tim at a banquet for several hundred guests at the Savoy, replying to the Minister for Pensions at that time, Tony Newton. Doesn't he look smart!
Introducing Mike Cresswell
(He's always Wellcome)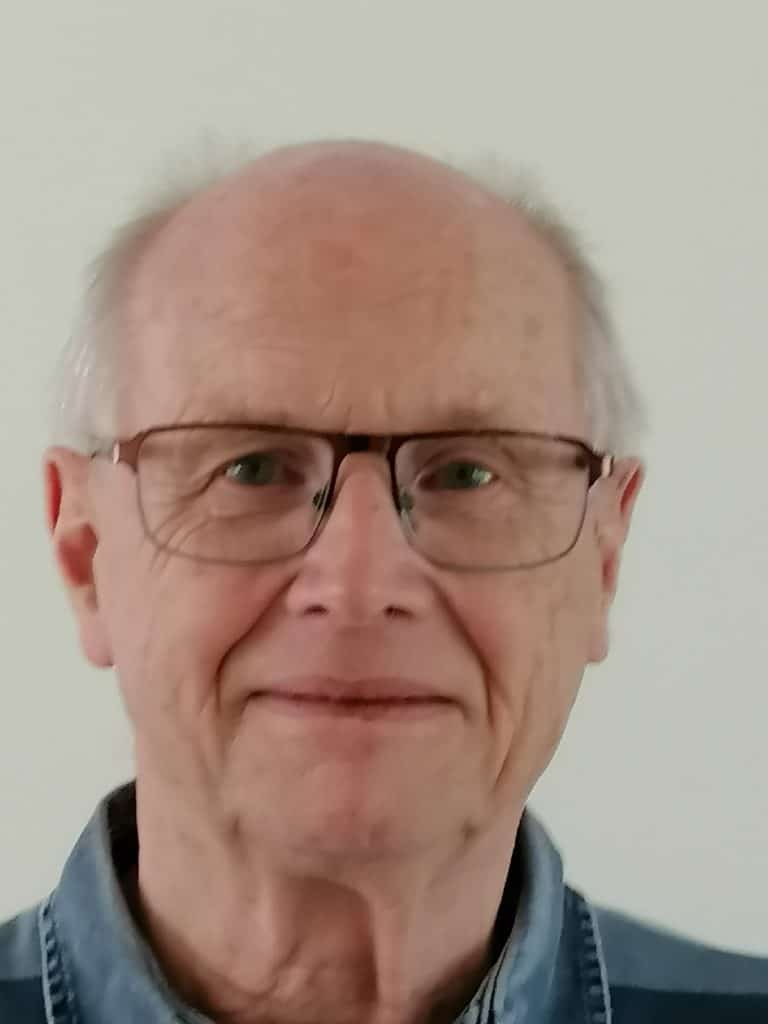 I was born and brought up in Chelmsford and went to the local Grammar School where I ended up having done A levels by the age of 17. I decided to join BP as a Student Apprentice doing a Chemistry degree on a sandwich course. I found myself in Kent based at the Kent Oil Refinery where I learned a few of life's lessons: a sentence can consist only of F and B words, you must never wake your boss from a snooze and the unions rule in a situation where the management could not afford a strike! I also spent time at Sunbury Research Centre which was very leisurely.
After I got my degree I went back to the Research Centre but soon became disillusioned and left to join Miles Laboratories an American medical diagnostics company where I was able to register for a PhD which I attained five years later. I left after seven years due to a change in research policy to join Wellcome Research Laboratories where I worked for 25 years. I then movedagain when the diagnostics business and many of it's employees were sold onto Murex, a Canadian Venture Capitalist which was only interested in maximising profit. I took redundancy in 1998 when they sold the business to Abbott Laboratories which was only interested in buying the patents for HIV and hepatitis tests.
My last job was as the Development Manager for a Medical Diagnostics Company which produced tests used for blood screening and testing for viral and bacteriological infections. This involved scale up from a research prototype, trouble shooting on 400 existing products and producing data for registration around the world.
After retirement I served as a Trustee, Company Secretary, Branch Manager and working volunteer for an old peoples charity. This kept me busy! Since moving to Locks Heath I have been active in the Solent U3A serving as Membership Secretary for seven years and until recently leading a walking group. I am now taking life easily apart from organising lunches and occasional outings for Probus.
Introducing Jim Dodd
(He's got a bee in his bonnet)
Jim told us that he has lived in this part of the world for some forty years and was born in Slough in 1946. He joined the army as a surveyor and went to Germany and the Middle East while in service.
He joined IBM and came to the South Coast first to Park Gate and then later to Warsash and finally to Sarisbury. He has lived there for some thirty odd years.
When IBM was restructuring under new CEO Lou Gerstner, he worked in Northern Spain for a while before joining a company called Electronic Data Systems (EDS).
At EDS he worked in the IT business specifically on Inland Revenue accounts although clearly he has nothing more to do with that now (so you are all safe) From being a Project Manager he moved into quality and for ten years or so was an International Standards Organisation (ISO) consultant working as an ISO auditor but to an American Standard.
He took a retirement package and left IBM at the age of forty eight eventual retiring fully at the age of 63. Since then he has been heavily involved in a number of local activities and is a keen gardener with his wife Rita maintaining their large plot which includes two bee hives at home as well as others situated elsewhere where.
Anyone for honey?
Introducing Vic Croft
(Yes, we know you know him already)
Born in 1930, I went to a secondary modern school learning the violin and playing in the school orchestra. We were the top school orchestra and won all the Musical Festivals in the UK at the time.
I left school at fourteen and found a job quickly at Enfield Rolling Mills as a post boy. As soon as my father knew, he was annoyed and said that I must be a civil servant, so I agreed to be an engineer.
I started in the General Post Office (GPO) as a telegraph boy until I reached the appropriate age to join the GPO engineers. The eldest telegraph boy joined the the Navy providing me, as I was the eldest junior, the opportunity to progress at which point I was given a motor cycle.
At fifteen I was the youngest person to get an official licence under the Ministry of War Transport. Called up for National Service, I joined the RAF, and trained to be a wireless operator. I was put on a new secret Ground Control System from the USA and left to go into a factory in Enfield Middlesex servicing aircraft instruments.
When I left, I joined a London company doing the same thing in Wardour Street later joining De Havilland servicing instruments at Hatfield, starting an equipment evaluation scheme about a month before Which was launched.
Shortly after I met my wife Enid, who had just returned from Chile following a broken marriage. We were both in Hertford Cine Club and I sent off a film to the Edinburgh Film Festival winning a 'Commended' badge, only to find out that my wife had won outdone me being 'Highly Commended' – I had definitely met my match!
My boss at De Havilland had left to join Plessey in Titchfield and when sailing in Portsmouth he invited me to look around Plessey. A couple of months later I was offered a job with them (now British Aerospace) to set the up the same system. We moved Warsash shortly after.
I started In Fareham and later (as all the instruments were made in China) moved into Test Chamber calibration.
Some years later I was asked to join a Portsmouth company at Plessey's request, but unfortunately they they went bankrupt. However, having earnt my spurs and developed a personal reputation, I was deluged with people to start a Test Chamber company which I did very successfully serving people like Nokia, Ford, and Rolls Royce etc.
I retired in 2012, joined Probus shortly after and I'm still here!
Introducing Derek Treagus
(He's our Webmaster)
Born in Portsmouth, I have spent most of my life living in the Solent corridor between Portsmouth and Southampton. However, as a life long Portsmouth FC supporter, I do not appreciate living in an area which has a SOUTHAMPTON postcode!
The name Treagus was primarily based in the East Sussex area in early UK censuses but has now spread far and wide across the UK and the World. The name itself is a derivative of Tregoz, the earliest mention of which is in the Domesday Book which refers to the village of Lydiard Tregoze. Baron Tregoze was part of the conquering Norman force which took part in the Battle of Hastings in 1066.
The family was a noble one with many estates across the country, with its own Coat of Arms bestowed on it, but the official line died out in 15th Century. The name that remains common in West Sussex and the South of England has two variants Treagus and Treagust and probably derives from either lesser members of the family or illegitimate offspring!
I spent a lot of time in Public Libraries and the Mormon Church in Southampton (the Mormon Church at that time had and probably still has the largest collection of Birth and Death records in the world) researching my family tree tracing and printing individual records, now it can all be done for free including sites that give a visual view of the distribution of your surname within the UK according to census and other online records.
Enough of my family history….. educated at Southern Grammar School for Boys, Portsmouth (which changed to Great Salterns Comprehensive during my time there), I moved on to study Chemistry at Bristol University before joining IBM as a junior programmer in 1979 (I had worked there for the previous two summer vacations as a Summer Student and taught myself the basics of programming with the help of my colleagues).
IBM provided the opportunity to move around to a variety of different jobs, without needing to move company! My next job in Academic Programmes involved setting up and supporting projects in Universities around the UK (as well as the opportunity to travel to the Cabinet Office in London to install a brand new PC-AT for the Government's Chief Scientific Adviser) before I took up my first management role as manager of the Image and Visualisation team in the IBM United Kingdom Scientific Centre. Much of the work was leading edge with two of the projects my team were working on being featured on BBC Television's Tomorrows World, including (from Memory) a 3D reconstruction of the Dresden Frauenkirche which was used as part of the fundraising for the actual reconstruction.
Moving to IBM Hursley, I first became the Development and Customer Support Manager for one of IBM's key products CICS (Customer Information Control System and after that took on the same role within the Websphere MQ (Messaging and Queueing) team. Whilst you may not have heard of either they are integral to many banking and other commercial systems across the world and something you probably use regularly without even knowing.
My final role was as the IBM Hursley Laboratory Manager which entailed a range of responsibilities from managing the site (which includes two listed buildings and has a very interesting history) and computer facilities based there through to managing the Hursley Customer Briefing Centre and Graduate recruitment. A very varied role and one which I thoroughly enjoyed.
Retirement has allowed more family time (my wife Elaine and I have three children two of whom live locally, our third though lives in Scotland) and we have recently acquired our third grandchild during lockdown, more travel (until the current restrictions), more more cruises, more time for walking in both the local area and further afield (in 2019 we walked the last 115km of the Camino de Santiago with fourteen fellow pilgrims) and more time to both play on my now complete range of Apple hardware from iPhone, iPad and iMac to my new MacBook. All very different for someone brought up on IBM mainframes and IBM Personal Computers! I've also been very interested in Digital Photography since the very early days and have a collection of almost 50,000 digital photos!
And, of course, there is the website that I maintain for our local Probus Club, the Probus Club of Locks Heath, that keeps me both mentally active and up to date with technology.
So to anyone who has managed to read all the way to the end of this article, may I propose the Probus toast "Probus and Good Fellowship"
Derek